Asbestos Surveying & Sampling
The purpose of surveying is to make a 'materials assessment' i.e.
To find Asbestos Containing Materials (ACM's) and record what it is, where it is and how much there is.

To record how accessible it is, its condition and any surface treatment.

To record the asbestos type by sampling or by presuming.
There are now two types of survey that have replaced the old Types 1,2 and 3 surveys.
These are Management Survey and Refurbishment/Demolition Survey.
Management Survey
The Management Survey is required to manage asbestos containing materials during the normal occupation and use of a premises.
The survey aims to ensure that:
Nobody is harmed by the continuing presence of ACM in the premises or equipment.

That the ACM's remain in good condition; and

That nobody disturbs the ACM's accidently.
The survey must locate ACM that could be damaged or disturbed by normal activities, by foreseeable maintenance, or by installing new equipment.
It involves minor intrusion and minor asbestos disturbance to make a materials assessment. This shows the ability of ACM, if disturbed, to release fibres into the air. It guides the client e.g. prioritising any remedial work.
Refurbishment/Demolition Survey
The refurbishment/demolition survey is required where the premises, or part of it need upgrading, refurbishment or demolition.
The survey does not need a record of ACM condition.
A refurbishment/demolition survey aims to ensure that:
Nobody will be harmed by work on ACM in the premises or equipment;

Such work will be done by the right contractor the right way.
The survey must locate and identify all ACM before structural work begins at a stated location or on stated equipment at the premises.
It involves destructive inspection and asbestos disturbance.
The area surveyed must be vacated, and certified 'fit for reoccupation' after the survey.
Reinspection Surveys
The purpose of this type of survey is to review the Management Survey to assess the condition of previously identified asbestos containing materials.
These surveys are usually carried out every 6 – 12 months.
Competency
Armstrong Environmental asbestos surveyors all comply with the HSE's criteria for selecting a competent surveyor.
Each of our surveyors:
Have a knowledge, and know the risks in surveying.

Have training and experience.

Use a quality management system.

Show independence, impartiality and integrity.

Do their work in accordance with good practice guidance e.g. as in HSG264 2012 The survey guide.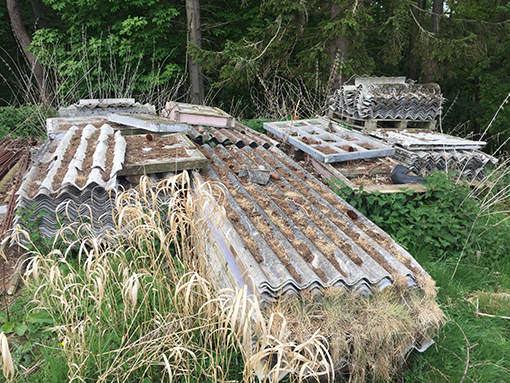 Request a Consultation
Get in touch
The first stage is to, either give us a call on 0191 378 2164 or fill out the contact us form and we'll get back in touch to discuss your requirements.
We will then arrange a visit to your site, or if we have sufficient information, we'll put a clear proposal together for you, with no hidden costs.
All being well our competent consultants will then visit site to undertake the work and produce a comprehensive report, reviewing your control measures with concise recommendations.
We operate throughout the UK and Worldwide.