HSE Change in Enforcement for Mild Steel Welding Fume
There is new scientific evidence that exposure to all welding fume, including mild steel welding fume, can cause lung cancer.
All businesses undertaking welding activities should ensure effective engineering controls are provided and correctly used to control fume arising from those welding activities. This includes the use of Local Exhaust Ventilation (LEV) systems.
Where engineering controls are not adequate suitable respiratory protective equipment (RPE) is also required to control risk from the residual fume.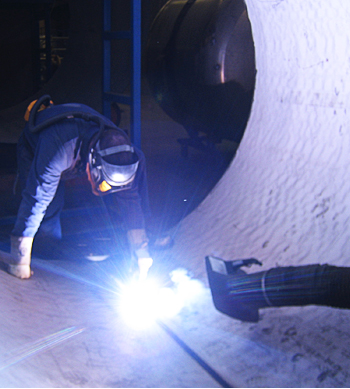 Radon
Armstrong Environmental is pleased to announce that we are now undertaking Radon Assessments across the UK in a variety of shops, offices and warehouses.
Radon gas is now recognised as the second largest cause of cancer in the UK, after smoking.
Contact us to see how we can help you.
P601 LEV
Managing Director Mark Armstrong proved that you can teach an old dog new tricks having just been awarded his Proficiency Certificate in P601 Thorough Examination and Testing of Local Exhaust Ventilation (LEV) Systems.
Mark attended the course in Edinburgh provided by Bill Cassells from Oxyl8 Consultants and found the course to be both stimulating and a useful refresher to back almost 20 years practical experience testing LEV systems across the UK.
If you're looking to get an LEV system tested having a P601 is an easy way to demonstrate that a consultant has the competancy to carry out the work correctly ensuring you dont fall foul of the law or put employees at risk.
BOHS Affiliate Membership
As part of demonstrating our continued commitment to improving workplace health Armstrong Environmental have recently joined the British Occupational Hygiene Society (BOHS) as an Affiliate Member.
The BOHS is one of the biggest occupational hygiene societies in Europe and the only professional society representing qualified ocupational hygienists in the UK.
Managing Director Mark Armstrong, who holds a Masters Degree in Occupational Hygiene from Newcastle University, said
"As a qualified Occupational Hygieist I specialise in the assessment and control of the risks to health from workplace exposure to hazards and by joining the business as an Affiliate Member it demonstrates to clients our commitment to improve our skills and demonstrate professional competence."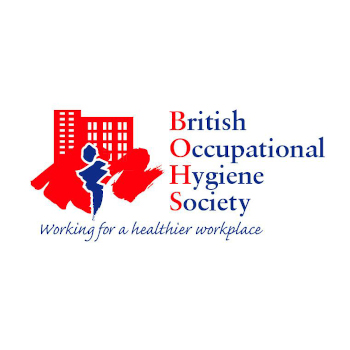 
Office Address
Armstrong Environmental Ltd
Unit 13, City West Business Park
Meadowfield
DH7 8ER

© 2013 Armstrong Environmental Ltd. All rights reserved.
Company No: 6317253 VAT: 916 043
Registered Office: Quarryburn House, 15 Quarryburn Lane, Hunwick, County Durham 
DL15 0RE