Dublin trip & Potent Compound Training
Congratulations to Jessica and Mark on continuing to develop their Pharmaceutical occupational hygiene skills even further. Even though face to face training has been limited this year they have still both managed to attend webinars on potent compound safety.
This was a great add on to the potent compound safety training that Jessica attended in Dublin last year.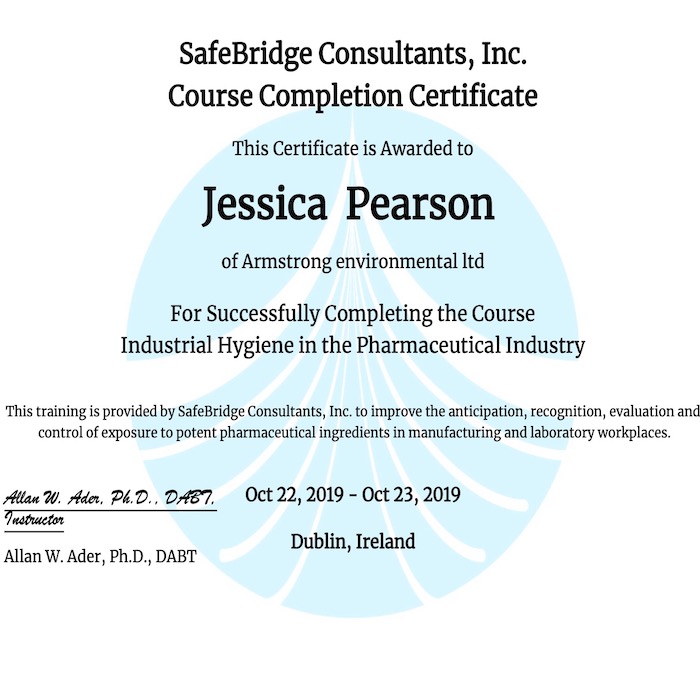 Request a Consultation
Get in touch
The first stage is to, either give us a call on 0191 378 2164 or fill out the contact us form and we'll get back in touch to discuss your requirements.
We will then arrange a visit to your site, or if we have sufficient information, we'll put a clear proposal together for you, with no hidden costs.
All being well our competent consultants will then visit site to undertake the work and produce a comprehensive report, reviewing your control measures with concise recommendations.
We operate throughout the UK and Worldwide.