Ship Building Welding Fume Assessments
Armstrong Environmental have recently been undertaking welding fume assessments for a major shipbuilder on the Clyde in Glasgow.
It is estimated that 110 million workers worldwide are exposed to welding fume and with studies showing that welders have a 52.5% higher lung cancer rate (than non exposed).
Our mobile unit is the perfect base for our qualified occupational hygienists to monitor welding activites on large sites.
It is critical that firms adequately assess the risk and use appropriate controls.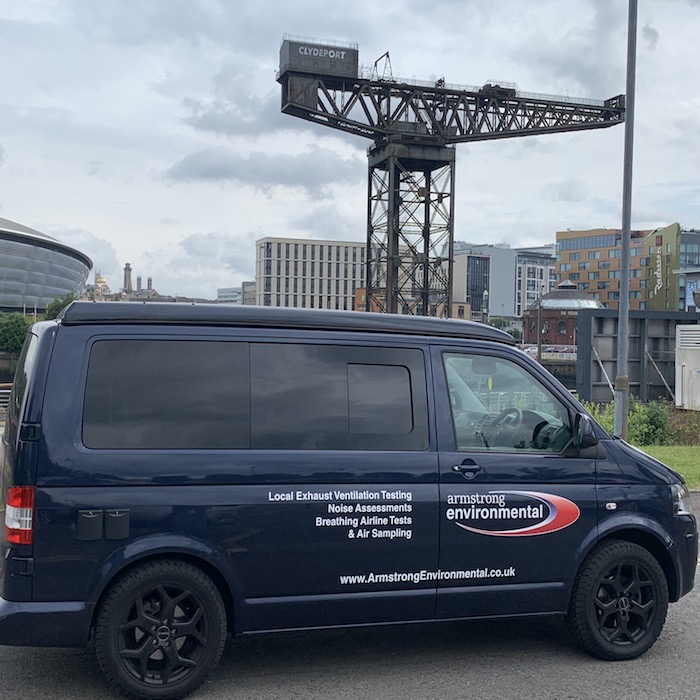 Request a Consultation
Get in touch
The first stage is to, either give us a call on 0191 378 2164 or fill out the contact us form and we'll get back in touch to discuss your requirements.
We will then arrange a visit to your site, or if we have sufficient information, we'll put a clear proposal together for you, with no hidden costs.
All being well our competent consultants will then visit site to undertake the work and produce a comprehensive report, reviewing your control measures with concise recommendations.
We operate throughout the UK and Worldwide.