The Control of Substances Hazardous to Health (COSHH)
Exposure Monitoring
Every year thousands of workers are made ill by hazardous substances, contracting lung diseases such as asthma, cancer and skin diseases such as dermatitis. Employers have a responsibility for taking effective measures to control exposure and protect workers health.
Exposure can be by:
Inhalation;

Skin Contact;

Ingestion.
Exposure assessment is key to the evaluation phase of occupational hygiene and is the process of quantifying how much of a material comes into contact with a person in a given environment.
For inhalation exposure measurement requires a survey to determine personal exposure to substances in workplace air. These hazardous substances can include dusts, mists, fumes, vapours and fibres.
The objective of an air monitoring project is typically to:
Undertake a representative number of samples from similarly exposed groups (SEG's) eg Production Operators, Cleaning or Engineering Operators;

Undertake background/static samples to determine effectiveness of any control measures and to help identify potential sources of exposure.

Undertake qualitative measurements eg using a dust lamp;

To assess compliance with the latest workplace exposure limit (WEL), In house Limit and/or HSE good practice figure;

To provide baseline information on the exposures within a plant;

To provide recommendations on improving existing or additional control measures

Provide Information to support a risk assessment;
Risk assessment is the process of making decisions about the acceptability of the risk and the need to take protective measures. Risk assessments are a key component that is necessary for the protection of health.
Exposure varies, from day to day, shift to shift, worker to worker with the same process. Measuring the exposure on one occasion will tell you what the exposure was for that individual on that day but this is not really what we want to achieve, we want to be sure that we know something about all of the workers on a process or a plant or in several plants.
Ideally, where you are trying to control exposure below the WEL then we need to be able make sufficient measurements to be sure that we have a reliable picture of the actual exposures experienced.
The Control of Substances Hazardous to Health Regulations 2002 (as amended) sets out how to protect both employees and others who may be exposed.
"If you as an employer fail to adequately control hazardous substances, your employees or others may become ill. Effects from hazardous substances range from mild eye irritation to chronic lung disease or, on occasions, death." HSE
Our trained and competent hygienists can assist you and help formulate a monitoring plan and guide you through the steps to compliance.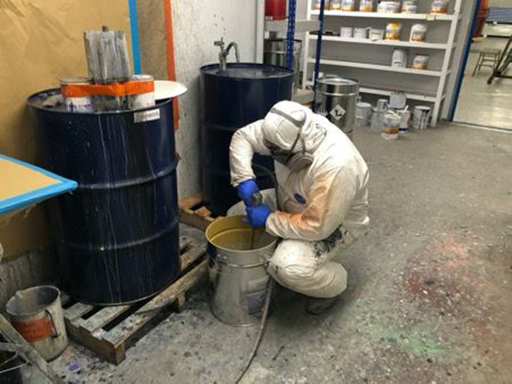 Request a Consultation
Get in touch
The first stage is to, either give us a call on 0191 378 2164 or fill out the contact us form and we'll get back in touch to discuss your requirements.
We will then arrange a visit to your site, or if we have sufficient information, we'll put a clear proposal together for you, with no hidden costs.
All being well our competent consultants will then visit site to undertake the work and produce a comprehensive report, reviewing your control measures with concise recommendations.
We operate throughout the UK and Worldwide.